Get ready for the next level of online Bardo Safaris with E.J. Gold in Team Fortess®
We have again, as of November 2007, the opportunity to partake in the Team Fortress adventure. If you missed it the first time around, here's a 2nd chance, don't miss it. Click here for more on Bardo Training and TF2
TF2 EJ Gold Prayers for the Dead Zone -- Wild Action in Hell
Hello everyone
Are you ready for a totally new adventure?
In the last few weeks, E.J. has pointed out a number of times that once again, Team Fortress is available to us and that we will not have forever to do Team Fortress.
He has now asked everyone to get Team Fortress 2 up and running. "I fully expect you to get into TF2 and that you'll join us in TF2".
Those of you who have Team Fortress 2 installed and functional (ready to roll), and would like to be in safaris with us, please let us know using the contact form.
Here is a link to get started.
To play, you can also get The Orange Box® from Valve. Team Fortress is a registered trademark of Valve Corporation.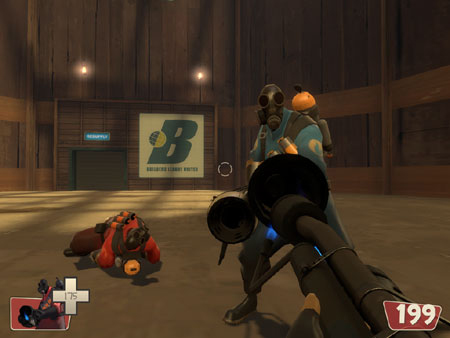 E.J. Gold as Gorebag da Lost in Team Fortress® 2